Top places to visit in South Iceland
5 minute read13 Mar 2019
Planning your trip to South Iceland can be quite a daunting task as there is just so much to see and you might not be able to pack in all the locations in one trip. That is why, to help you decide what to see, we are highlighting five ultimate places in the South Iceland itinerary that you cannot even think about skipping.
#1 South Coast: If we are talking about South Iceland attractions, there is no way the South Coast is not mentioned. Located not so far from the country's capital, Reykjavik, many tourists head to this wonderful coastline to get a glimpse of the many waterfalls, volcanoes and glaciers so exquisite that they'd probably not find in any other country of the world.
Start off your exploration of the South Coast with two very majestic South Iceland waterfalls, Seljalandsfoss and Skógafoss waterfalls. Seljalandsfoss stands 60 metres tall with water flowing from the infamous volcano glacier, Eyjafjallajökull. What's fascinating about this waterfall is that you that walk behind it, a rather astonishing experience to view the world from the other side of the waterfall. Skógafoss, on the other hand, is one of the biggest waterfalls in Iceland. Water drops at such high power that it sprays a lot of water drops, creating a rainbow or even double rainbows on sunny days!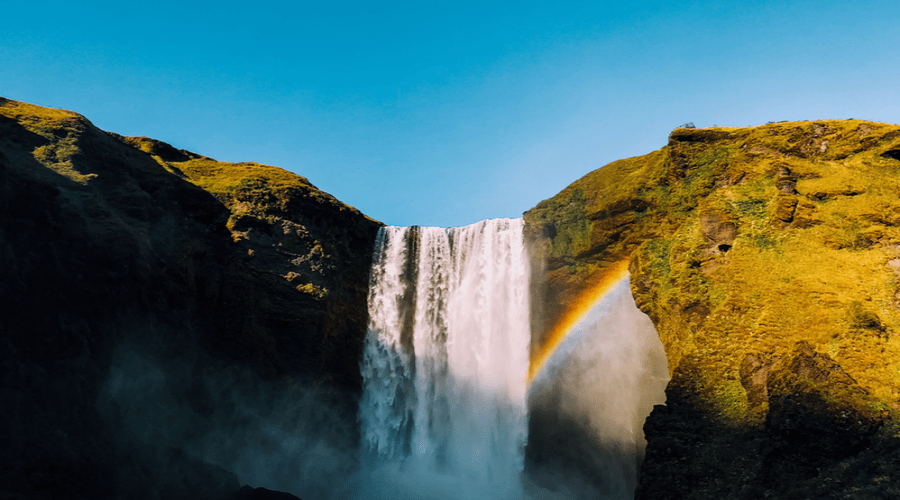 Skógafoss waterfall
Next, take a walk to the edge of the South Iceland glacier Sólheimajökull, the fourth largest in Iceland that covers the volcano Katla. Very close to this glacier, a fishing village called Vik is also located.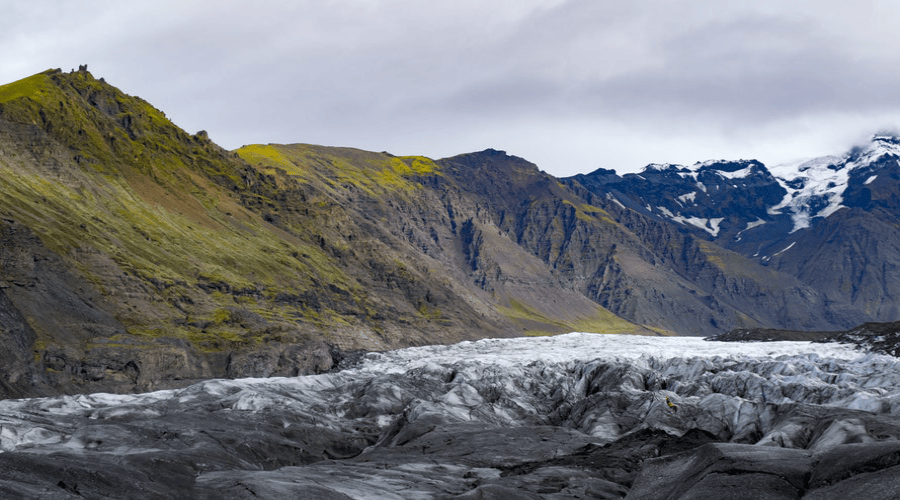 Sólheimajökull
Finally, head to the Reynisfjara Black Sand Beach. Admire the jaw-dropping volcanic beach complete with basalt columns, caves, lava formations, and towering cliffs.
Exploring the South Coast of Iceland is an ultimate classic. You can visit all these attractions in one day with Sterna Travel's South Coast tour and hang out with the most chilled out guides you'll ever meet.
#2 Golden Circle: Another significant booster of the South Iceland Tourism is the combination of gorgeous sights and relaxation that the Golden Circle offers.
The best Golden Circle itinerary would kickstart with the classics: Þingvellir, Gullfoss and Geysir.
Start with the gorgeous Þingvellir national park, a must-see in South Iceland as it holds a historical significance. It is believed that the first-ever Viking parliament was formed here.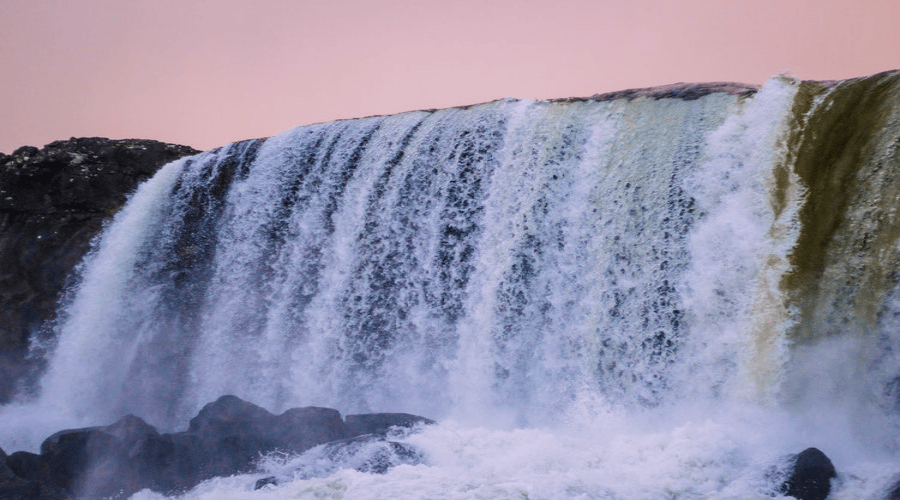 Þingvellir national park
Next, witness the majestic Gullfoss waterfall which is a powerful two-tiered waterfall flowing from Langjökull, Iceland's second largest glacier. It is also known to be the largest waterfall in Europe by volume.
Finally, marvel at the fascinating Geysir Geothermal area. It combines a number of South Iceland hot springs. While Geysir has been dormant for quite a few years, a nearby geyser called Strokkur erupts every 5 or 10 minutes spitting hot waters up to 30 metres high.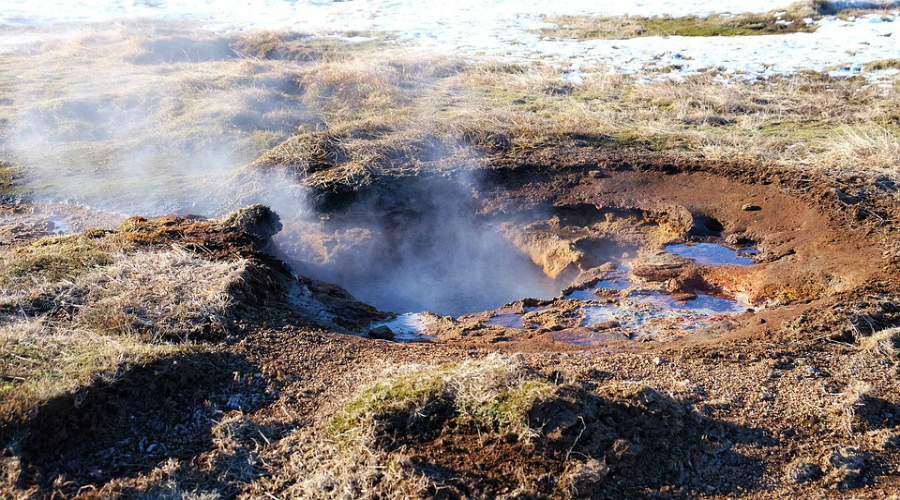 Geysir Geothermal
Once you've completed the three classic locations, head to the famous Secret Lagoon, one of the oldest natural geothermal swimming pools in Iceland. Get rid of the entire day's fatigue by soaking in the natural swimming pool.
Come experience the South Iceland adventures with Sterna Travel. Our fully-guided Golden Circle tour will take you through breathtaking South Iceland views. Also, get an experienced English-speaking guide and convenient pickup from Reykjavik.
#3 Glacier Lagoon: Jökulsárlón Lagoon, a natural wonder of the world stuns people with its vastness and the floating icebergs departing from the lagoon to join the enormous Atlantic Ocean. Tourists travel thousands of miles to visit this gorgeous beauty. Some of the glistening icebergs float towards the black sand volcanic beach, making for a mindblowing view. You'll recognise the view from famous movies such as Tomb Raider, Batman Begins and two James Bond movies.
Jökulsárlón Lagoon
The ideal tour would be to ride along the South Coast, stopping by various tourist attractions such as the Skógafoss waterfall, Reynisfjara black beach, Skaftafell national park and more and end the tour with Jökulsárlón Lagoon. If you are looking for a guided tour where you can explore the beauty of South Iceland in winter time (September to April), Sterna Travel offers an exciting two-day Glacier Lagoon tour that covers a lot of interesting locations in South Iceland.
#4 Northern Lights: Northern lights can be spotted at any part of Iceland. Although they're more active in the Northern parts, you can find many spots in South Iceland that provide favourable weather and dark skies for the lights to occur. However, they are quite unpredictable and your best shot at spotting them is with a Northern Lights tour.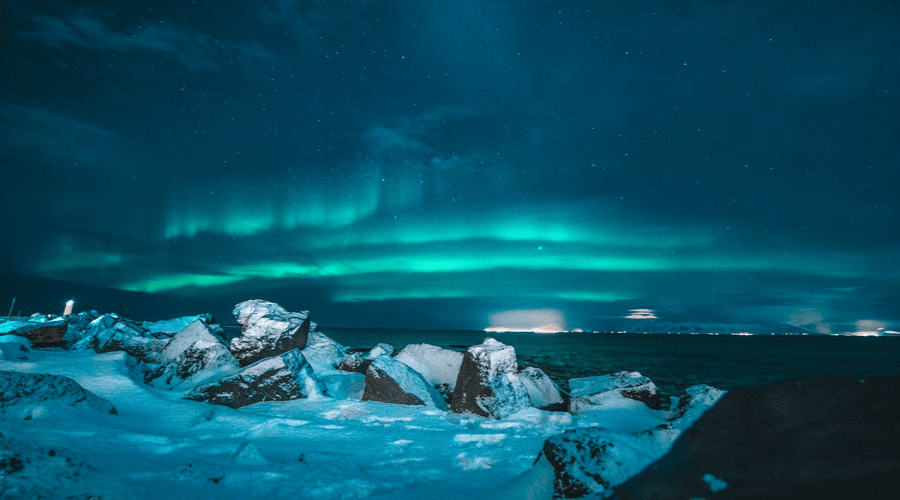 Northern Lights
There's no shortage of amazing places to see. Based on your taste, you can visit the tourist destinations or pick off-beaten paths where there is not much crowd. If you have just a few days in Iceland, your best bet on getting the best views in Iceland would be in the southern region. Have a blast in the South of Iceland with Sterna Travel's guided tours to some of the best attractions Iceland has to offer. The guides are friendly and tell you interesting stories about these locations.
Sterna Travel offers guided day tours and Northern lights tours from Harpa Concert Hall downtown Reykjavík for groups and individuals with guidance in English. We are a fully registered travel agency and have been a proud recipient of TripAdvisor's Certif